"All great achievements require time."
And, time, when presented through a swanky watch, seems more precious than ever. Today, we shall navigate our focus to Seiko watches, a brand that has been proffering high-end timepieces for around 130 years. But, before we channel our energies into knowing which watches are worth buying, let's address the obvious question: why Seiko?
Why Seiko?
Elegant, innovative, and efficient are a few adjectives that fit the description of Seiko watches, but they in no way define how exactly these luxury timepieces are a timeless experience.
● One, the quality of Seiko watches corresponds to longevity. These sapphire watch glasses are equipped with clarity. No matter how much time passes, Seiko watches remain scratch-free.
● Another indicator of the merit held by Seiko watches is the watch movement. These luxury watches are enabled with Spring Drive, Japanese Quartz, and Kinetic movements. Wristwatches by Seiko feature manual as well as automatic movements.
● Seiko watches are water-resistant. Watches are accoutred with components made of metal that don't work well with the moisture of any kind. Therefore, for a watch to survive, it needs to have at least 3 ATM water resistance. Seiko watches come in an impressive range of 5 to 60 ATM. Of course, a higher ATM implies higher water resistance.
Best Seiko Watches to Buy
Still wondering which Seiko watches to buy from their enormous collection? We have assembled details on the top 3 Seiko watches for 2022 that might just be meant for you.
Presage 60s-Style Series in White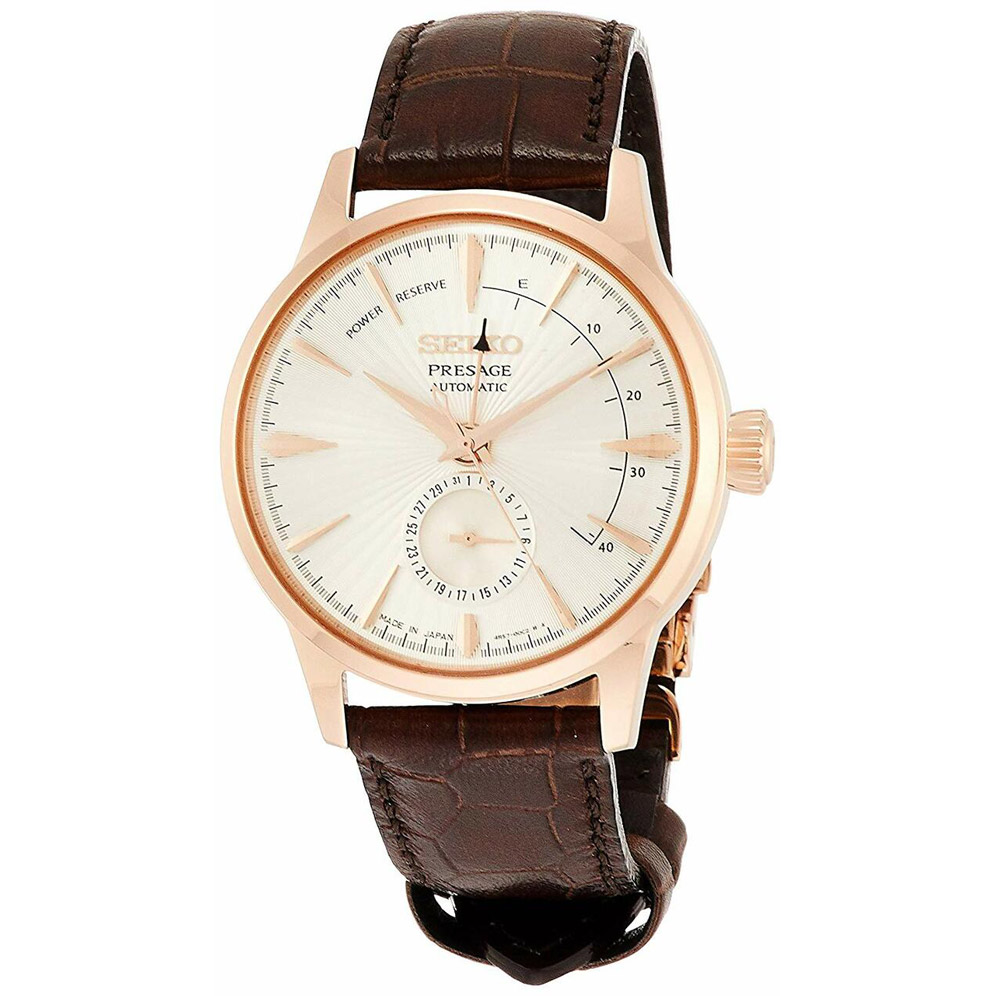 Are you looking for watches that boast a dressier finish? Try the Presage 60s-Style Series in White with Ref. SARY193. An automatic watch designed for men, the prestigiousness of this timepiece lies in its elegant and sporty craftsmanship. Poising a 40.88 mm diameter case that is also 12mm thick, the unisexual Seiko watch is the best you can find under $500. With a bedazzling centre area, the bezel, as well as the dial, exude rare elegance. The intricate details that have been added to the whitish-silver dial show off textured and stick-patterned gold marks. The watch is truly reminiscent of the style quotient in the 60s.
Prospex PADI 200M Turtle Automatic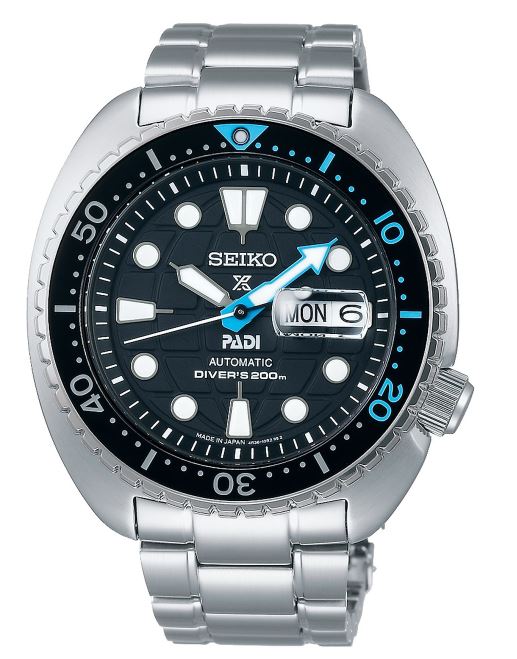 Collaborating with the Professional Association of Diving Instructors a.k.a PADI and being a significant part of the Prospex series, these Seiko watches for men automatic were launched in the market in 2016. And, under the line, the latest PADI Seiko model is the Prospex PADI 200M Turtle Automatic with Ref. SBDY093. This is a special edition that gasconades an innovative pattern in the dial. Bringing an idiosyncratic touch to the personality, the watch brags a rare colour combination along with a black dial, a case built of stainless steel, and a magnificent bracket.
Prospex innovative LX Landmaster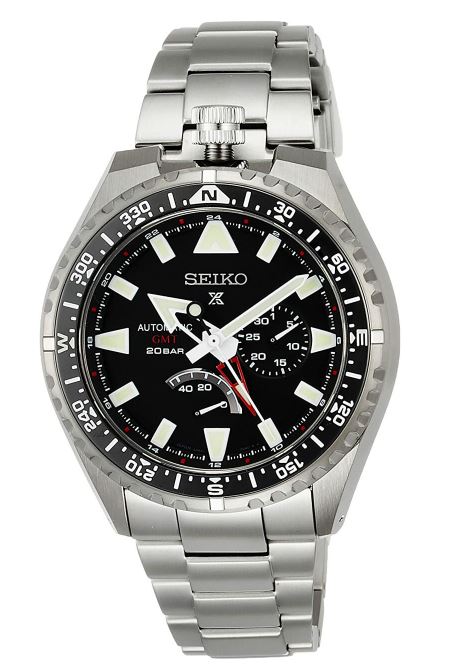 A huge step was taken by Seiko when they augmented their luxe watch collection in 2019 with the innovation of the Prospex innovative LX Landmaster with Ref. SBDB029. Blended into the craftsmanship are the 60s professionalism and 90s tools. Both collaborate to give a modern predilection to the watch. What makes these Seiko watches for men special is the flat and wide surface measuring around 44.8mm long and 14.7 mm thick. It is built of titanium and given an opulent Zaratsu polish finish. The watch is brushed with satin, exuding a hard coating of a polished surface. Prospex innovative LX Landmaster has a monochrome exterior designed with a bidirectional titanium friction bezel compass and a dial that is matte black in colour.
All in all, these Seiko watches with various features would be a perpetual addition to your collection. Pleasant in appearance, indicators of power reserve, and highly water-resistant.