Shopping Guide
FAQ
Curious about how Shopping in Japan operates? Have inquiries about our policies? Look no further! We've compiled a comprehensive list of frequently asked questions to provide you with all the answers you need.
If the item is listed as "In Stock," does it mean the item I want is available for purchase?

Rest assured, our inventory is always up-to-date. Every item you see listed is readily available and ready to ship as soon as you place your order. We take pride in ensuring a seamless shopping experience, and your satisfaction is our top priority. Shop with confidence, knowing that your chosen products are in stock and will be dispatched promptly to your doorstep.

Shipping Questions
How do you ship my order, to my country?
Yes! We ship WORLDWIDE by DHL Global Express (or Express EMS Japan Post is also an optional)
How are packages shipped?
We take utmost care in packaging your orders with strong and secure shipping boxes, ensuring your packages are well-protected during transit. For your peace of mind, all shipments come with tracking information.
Don't just take our word for it – hear about the packaging and shipment experience from our satisfied customers on Trustpilot Review. Discover firsthand accounts of our reliable and efficient delivery process. Your satisfaction is our priority, and we strive to provide you with a seamless and worry-free shopping experience.

When will my package arrive?
Upon receiving your order, we endeavor to process it for shipment within 48 to 72 hours. We understand the importance of timely delivery, and that's why we rely on DHL Global Express for swift and efficient shipping. Rest assured, your package will be delivered to your doorstep within an estimated timeframe of 4 to 7 days. We value your satisfaction and are committed to providing you with a seamless shopping experience from start to finish.
What is the cost of shipping for products?
Easily calculate your shipping cost during the checkout process by providing your shipping address location and the weight of the item. Simply add the desired item to your shopping cart, and then enter your postal or zip code information into the designated field box. This will give you the final price, including the shipping cost, ensuring transparency and convenience in your shopping experience. Shop confidently with us knowing exactly what to expect when completing your purchase.
Is it possible to declare a lower value on shipped items for customs purposes?
Yes, but you need to Contact Us before placing an order.
What is the estimate of import duties?
The responsibility for import taxes and duties lies with the customer. For estimated tax rates, please refer to IMPORT TAX INFORMATION.

Is it possible to cancel an order before the item ship out?

Cancellation is allowed; however, please note that there is a 3% cancellation fee for Paypal or Credit Card transactions.
No cancellation fee will be applied for Bank Transfer and Bitcoin payments.

Payment Questions
What payment methods are accepted?
Credit or Debit Cards
PayPal
Google Pay
Apple Pay
SEPA Direct Debit (for most of EU countries)
TransferWise
Bank transfer
Sofort (for most of EU countries and UK)
iDEAL (for the Netherlands)
giropay (for Germany)
Bancontact (for Belgium)
EPS (for Austria)
Bitcoin and other cryptocurrencies
What is currency using for the order transaction?
Payments to be settled into US dollar (USD), Australian dollar (AUD), Euro (EUR), and British pound (GBP) at the final checkout page. "The currency value may be affected by the exchange rate of your credit card company or PayPal."
How do I use a gift certificate?
To avail of a discount on your desired item, simply use your gift certificate with the 12-digit promotional code (xxx-xxx-xxx-xxx) during checkout. Enter the code into the designated box on the checkout page to redeem the certificate.
Kindly note that we do not accept online coupon codes from any other websites. Rest assured, your gift certificate is valid for exclusive discounts on our website. Enjoy the savings and happy shopping!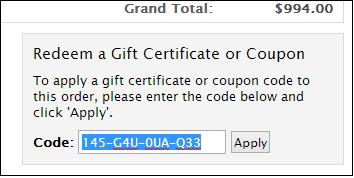 To check the balance of your gift certificate HERE.

Returns and Warranties
What is Shopping in Japan's return policy?
You have the option to return items within 15 days of receipt for any reason.
In the case of a defective item upon arrival:
Please contact us immediately before proceeding with the return.
Send the item back using priority/express mail with tracking information.
Upon receiving the item, a full refund will be issued.
You also have the choice to replace or exchange the item.
For cases where you change your mind or are Do Not Like the item:
Contact us within 15 days of receiving the item.
Ensure the item is returned unused, in its original box, and with all accessories.
Send the item back using priority/express mail with tracking information.
Please note that a minimum restocking fee of 10 to 15% plus the original shipping cost will be deducted from your refund.
Do products come with a manufacturer warranty?
While most of our products come with a manufacturer's warranty valid only in Japan, we offer a proxy warranty service for repairs or replacements. Should your product require attention, simply reach out to us, and we will guide you through the Japanese warranty claims process.
Additionally, for select watch models, international warranties may be available, providing broader coverage beyond Japan. Rest assured, we are here to assist you with any warranty-related inquiries, ensuring your satisfaction with your purchase.