Japanese precision timepieces are known around the world for their accuracy, and you can buy direct from Japan with our online watch store. Manufactured with leading-edge technology, Japanese watches have made a name for themselves among the finest Swiss and American timepieces as accessories of distinction. We make it easy to find the perfect Japanese watch for you and have it shipped directly to your door so you get premium Japanese quality that can't be beat.
Japanese Domestic Market
While Japanese watchmakers export thousands of watches annually, there are some models that never leave the country. Known as Japanese Domestic Market (JDM) exclusives, these watches are only available through retail outlets in Japan, but with our unique service, you can get a watch meant for Japan in our online store. This gives you the chance to be one of the first people in your country to have some of the most advanced and unique watches at a reasonable price.
Accept No Substitute
It's important to note that when you're investing in a fine timepiece, you should make sure you're getting a top quality, premium watch. Our stock comes directly from the Japanese market, with authentic serial numbers. In many cases, brand new gear is still in its original packaging, with the manufacturer's warranty in full effect.
Fast Reliable Shipping
We use reliable postal carrier Japan Post EMS Service to make sure every Japanese watch bought from our online store arrives safely, in great condition and ready to perform. This allows us to provide speedy delivery at a reasonable price so you get your watch as fast as possible. Our fast order handling is one of the premium services we offer as part of the Shopping In Japan experience.
Finding The Right Japanese Watch
The first thing you need to ask when picking a watch from Japan in the online store is where you expect to wear this watch. We have a variety of styles available to suit every need, but not every style is perfect for every occasion.
Formal - Formal watches are the perfect accessories when you're dressed to impress. With gleaming metal cases, the finest crystal, and a luxurious amount of eye appeal, they're meant to attract attention.
Casual - Casual watches are perfect for daily wear. Whether you need a functional timepiece for the office, a watch to keep you on track running errands, or just a timepiece to help you make it through the day, these timepieces are meant to work.
Sport - Sport watches are meant for performance. From diving to flying, owning the pitch or hitting the gym, they're built for action and adventure off the beaten path.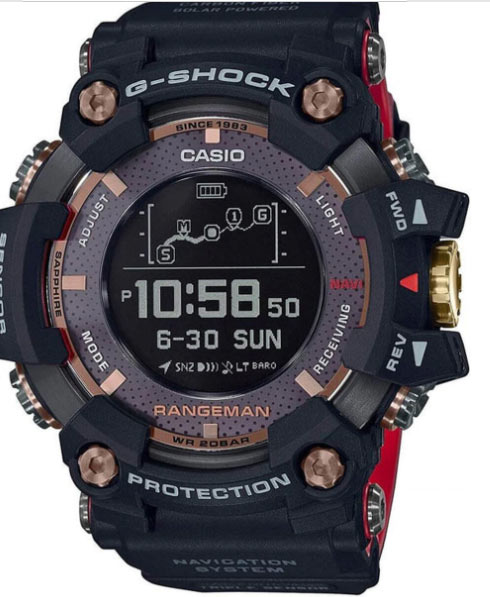 You'll find the top watchmakers represented in our Online Japanese watch store. With reputations they've built around the world, each is recognized as a leader in the field.
Why We're The Best Source For Japanese Goods
Our dedicated buyers work directly within the Japanese marketplaces to find you great deals on the most exclusive Japanese watches, tech, and lifestyle items. This gives you access to products not available anywhere else in the world, allowing you the ability to create a unique personal collection unlike that which any local collector can put together. If you're a fan of all things Japan or just want to make sure you're getting products you can count on, Shopping In Japan should always be your first stop.
The Best Of Japan
Whether you're already a fine watch collector or looking for your first piece, Japan has a solution for you. If you have any questions about our products, contact us and we'd be happy to help you. Browse our online store for your watch from Japan today.