Congratulations on your new Japanese watch! With proper watch maintenance, your timepiece will give you unmatched precision and a long service life, all while looking great on your wrist. With a little care, you can keep your watch looking and functioning just like it did when you received it. Here are few watch care tips to help you protect your investment in one of the best watches in the world.
Read Your Watch's Documentation - Your watch should have come with a user manual. If the user manual is in Japanese and you do not read Japanese, there is a strong likelihood that an English (or another language) version is available either from the manufacturer or another watch enthusiast who is a fluent Japanese speaker. This documentation gives you some great general care tips, watch maintenance and warranty information, and important details about your timepiece, such as its mechanism, operating instructions, and limitations.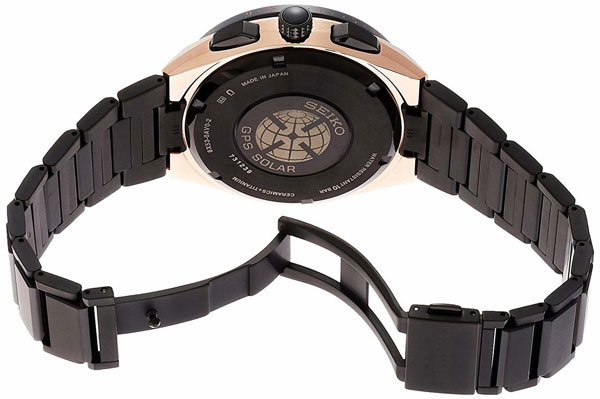 Understand the Difference Between "Resistant" and "Proof" - Watches that are labeled as resistant to water, magnets, or other risks are designed to survive incidental contact under optimal operating conditions, such as being properly sealed after watch maintenance. Watches that are labeled as proof of these hazards are engineered to a higher standard for increased resistance to this type of damage. This information will often be listed with a limit, such as "Water Resistant To 5 BAR". This means that, under optimal operating conditions, your watch will survive exposure that does not go beyond that limit. Always stay within your watch's limitations.
Wipe and Inspect Your Timepiece Regularly - Your watchcase can be wiped clean with a microfiber cloth as a regular part of your watch maintenance. One of the more often overlooked watch care tips, is don't just haphazardly wipe at your watch. Take the time to look at it for a thorough inspection. Make sure the case is completely closed, the buttons are free of debris and move freely, and the crystal isn't chipped or cracked.
Clean the Crystal Properly - Dry wiping your crystal is a good way to scratch it with coarse sand or other sharp granules. Instead, use a safe cleaner such as those used for electronics to dampen and gently extract any particulate or dirt. Gently brush at first, only rubbing to "polish" it once you are sure it is safe to do so.
Condition Your Band - Make sure you give your watchband the care it needs for a long life. Your specific watch maintenance will depend on your band's construction. For leather bands, use a natural oil meant to maintain and save the natural material your band is made of. Plastic and vinyl bands can be wiped with a product meant for your car's plastic and vinyl to help protect them from weathering and the acidity of your skin. Don't forget to check your band's pins. A drop of oil can assist in keeping them functioning properly, while rusty or damaged pins should be replaced.
With the proper watch maintenance, you will have a timepiece you can be proud of for years to come. To discover more watch care tips and tricks, stay tuned to our Our blog!