A watch is a lot more than just a way of keeping track of time. The timepiece you wear is a part of your personality. Today, we've rounded up "affordable luxury" watches that will show the horological world you mean business without splurging a fortune.
Best Luxury Watches to Buy When on a Budget
1. Seiko Presage Mechanical Calibre 6R Crown Automatic SARX071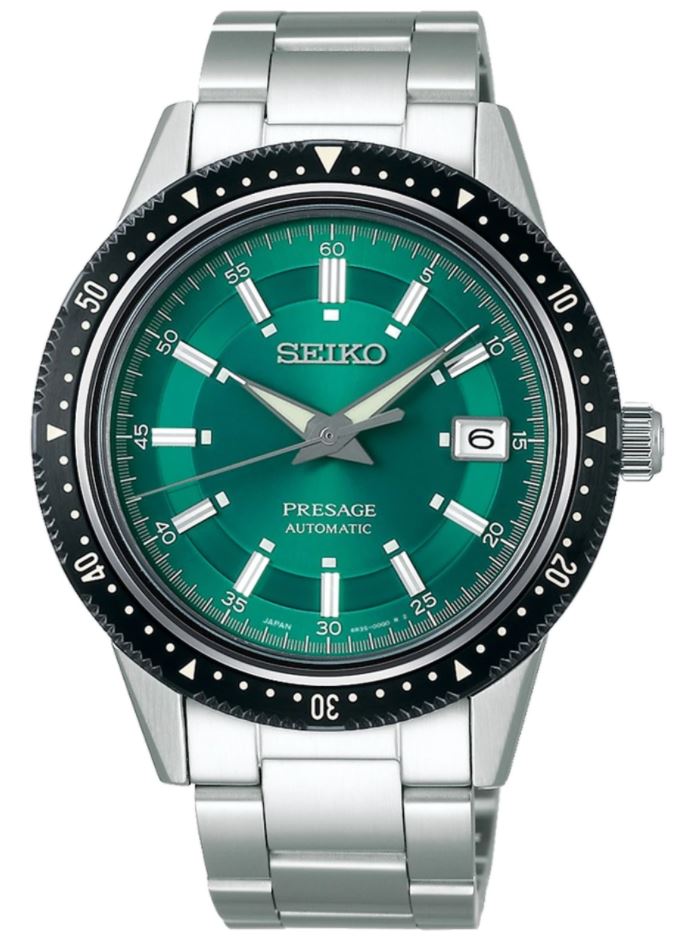 Limited to 1964 pieces, the Seiko Presage Crown Automatic Green SARX071 is the latest variation of the Presage collection based on Seiko's first mechanical chronograph. The unique sunburst green metallic dial showcases an inner dial where the hour markers sit and a whole-black 1-minute bezel for a distinctive appeal. It is complete with a 3-link oyster steel bracelet for a seamless look. Powered by Seiko's all-new top-end automatic calibre 6R35, it boasts 70-hour power reserve and 24 jewels.
2. Seiko 5 Sports Automatic Made In Japan Blue SBSA001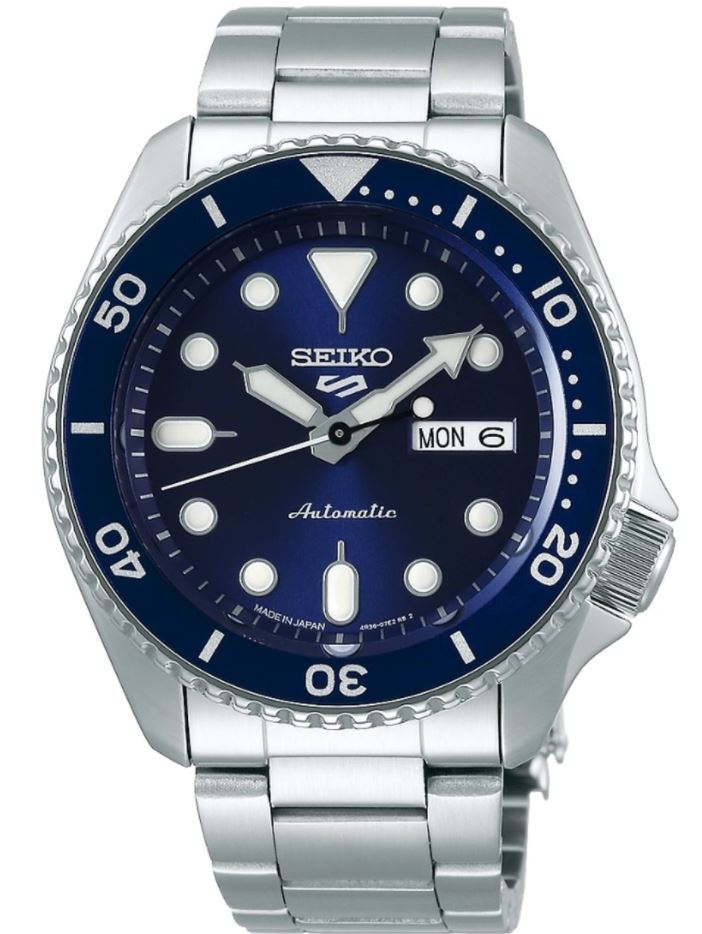 Seiko 5 Sports "Sports Style" Blue SBSA001 is an iconic yet affordable quintessential, well-known for its classic design and robust construction. This Seiko automatic calibre 4R36 model shows off a stainless steel case, Hardlex glass sitting atop the aluminium rotating bezel, sunburst blue dial and hands generously coated with LumiBrite accents that glow in the dark. The stainless steel bracelet with three-fold clasp ensures a secure hold on the wrist.
3. G-Shock 2020 Editions Transformers Optimus Prime DW-6900TF-SET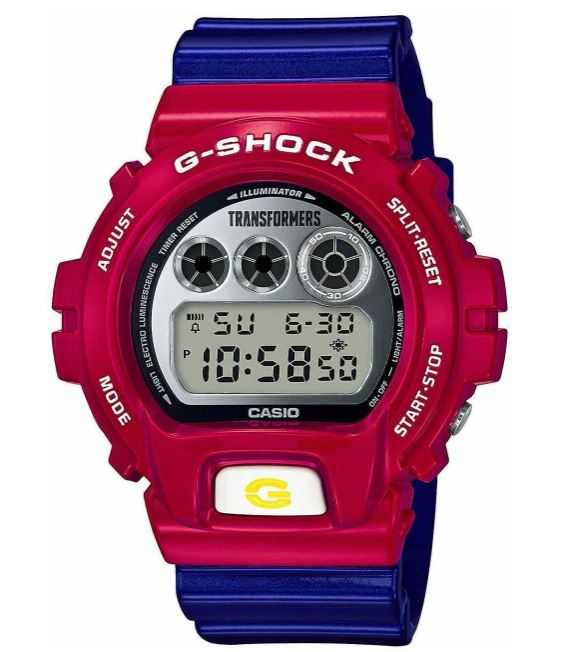 Result of a memorable collaboration between two iconic brands, the new DW-6900TF-SET includes a G-SHOCK watch and a TRANSFORMER figure that coverts back and forth between a standing Master Optimus Prime Resonant Mode robot figure and Pedestal Prime Mode, showcasing the stunning G-SHOCK timepiece. Well, that's how big brands celebrate their 35th anniversary!
4. Citizen Eco-Drive Arkley Oasis Inspired EW5522-11H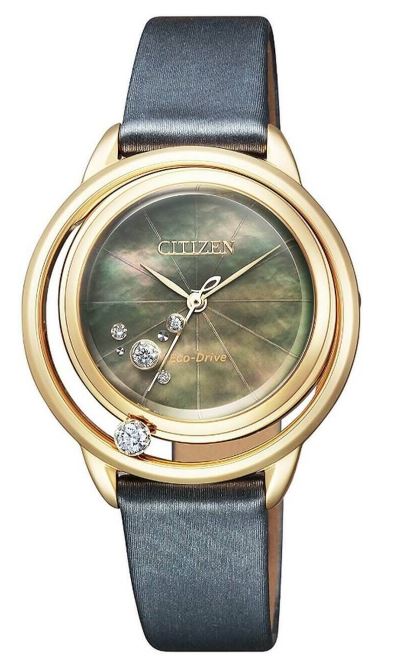 An elegant limited edition model that you'll want to wear like jewellery. This women's Citizen Eco-Drive watch showcases overlapping circles between the case and bezel with the image of an oasis (diamonds) in the desert. The lustrous grey-white butterfly dial, rose gold case, and satin grey strap harmonize beautifully.
5. Orient Dress Watch Star Retrograde WZ0101DE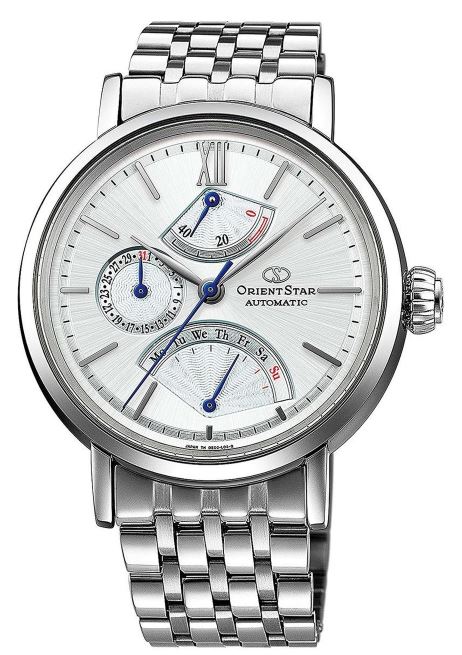 The Orient Star Classic Retrograde is a classic timepiece for days when looks matter. The Calpis White model is highlighted with blue second and secondary hands and the unique fan-shaped retrograde day display. The date display and power reserve indicator harmonize perfectly on the dial. It creates a dressy look with a 7-row metal band and a push Kannon type clasp.
6. Seiko SUS Nano Universe Limited SCXP161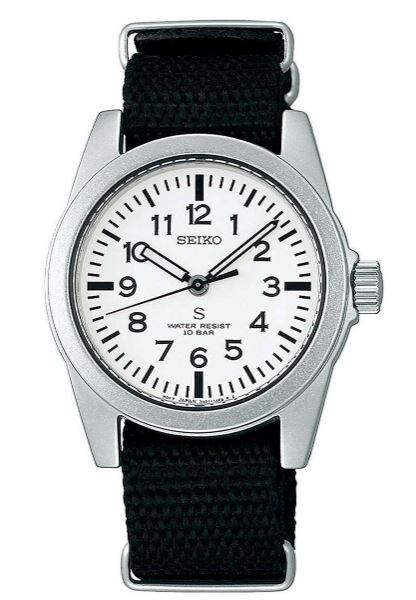 Targeted directly at the youth market, this JDM model is a collaboration between Seiko and NANO Universe, a Japanese clothing store. This simple and strong SUS watch is inspired by vintage military issued watches with a white dial, stainless steel case, and nylon black band. If you are looking for a luxury timepiece with premium features and distinctive looks, you can try out Seiko Astron GPS solar watches.
7. Seiko 5 Sports Street Fighter Zangief SBSA084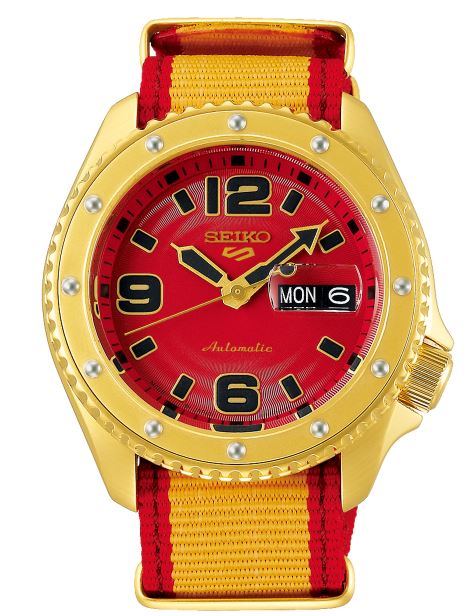 When browsing through Seiko automatic watches, you can't miss out this Seiko 5 Sports watch inspired by the "Street Fighter" character Zangief. The gold PVD case with a studded PVD gold bezel insert is a bold interpretation of Zangief's gold championship belt while the crimson red dial with rippling pattern references the character's powerful spinning move. Overall, it gives the perfect punch of visual impact.
8. Casio Baby G Shock Leopard Series BA-110LP-9AJF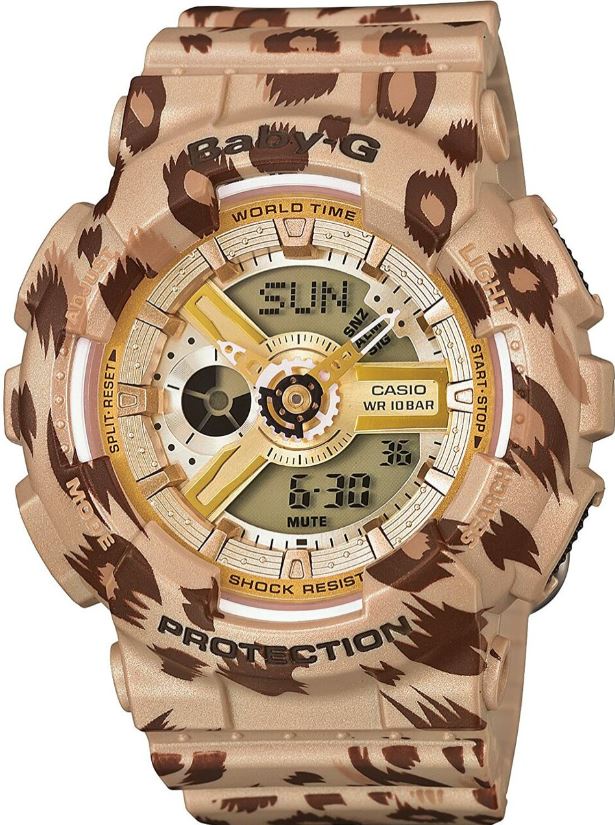 From the popular Baby-G BA-110 Series lineup, this watch model comes imprinted with a striking soothing brown leopard pattern over the entire watch. A perfect accessory that complements woman's street fashion, this watch model has a multi-dimensional face, colour-accented hands, and metallic hour markers conveying a cool look.
9. Seiko SARB033 Mechanical Automatic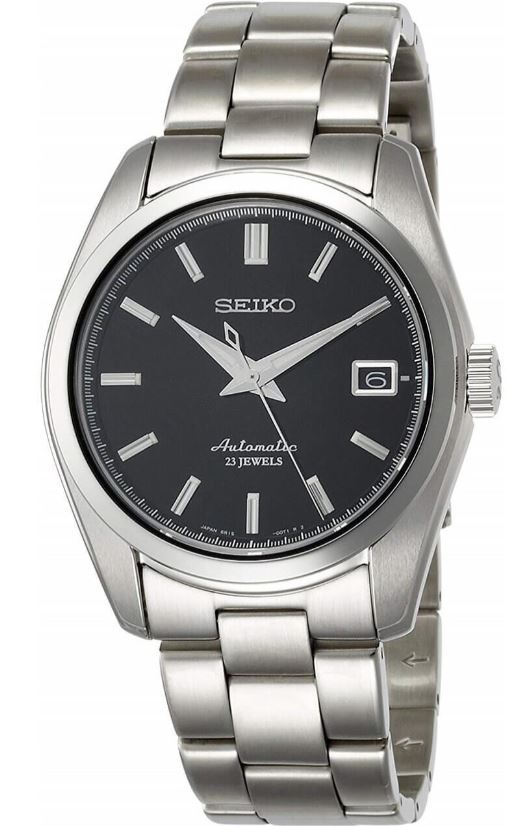 The prestigious Seiko Mechanical SARB033 shows off a sophisticated and elegant look with its black dial, polished indexes and the classic dauphine hands that feature thin luminescent accents. The rock-solid oyster-like bracelet feels comfortably light and wraps around the wrist for great comfort. Powered by 6R15 automatic movement, it comes with an impressive 50-hour power reserve and 23 jewels.
10. Orient Bambino Classic RN-AC0003L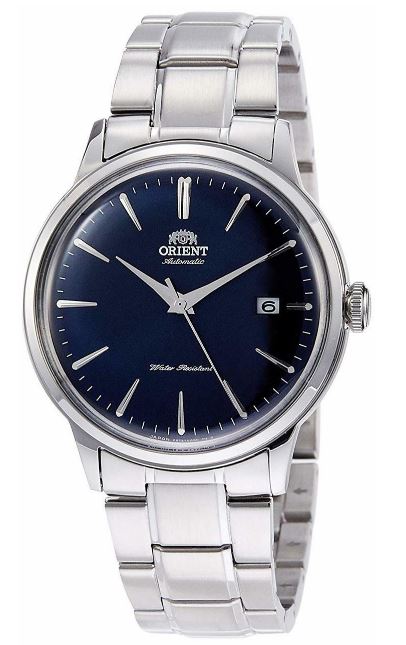 Orient RN-AC0003L is a classic metal band model that showcases a gorgeous navy dial protected by a box-shaped mineral glass and a stainless steel case. Powered by "46 series F6" movement, this watch model combines style and class for an unmatched sophisticated appeal.
Conclusion
It never needs to be expensive to be nice. Our above selection is proof. The cool luxury watches listed above are a perfect balance of style, function and durability in different styles to satisfy any buyer with diversity. If you are a watch enthusiast in search of "affordable luxury" watches, we hope, this selection of premium watches from top brands priced under $999 will help you getting close to making a purchasing decision.
You can also get a discount using the code here